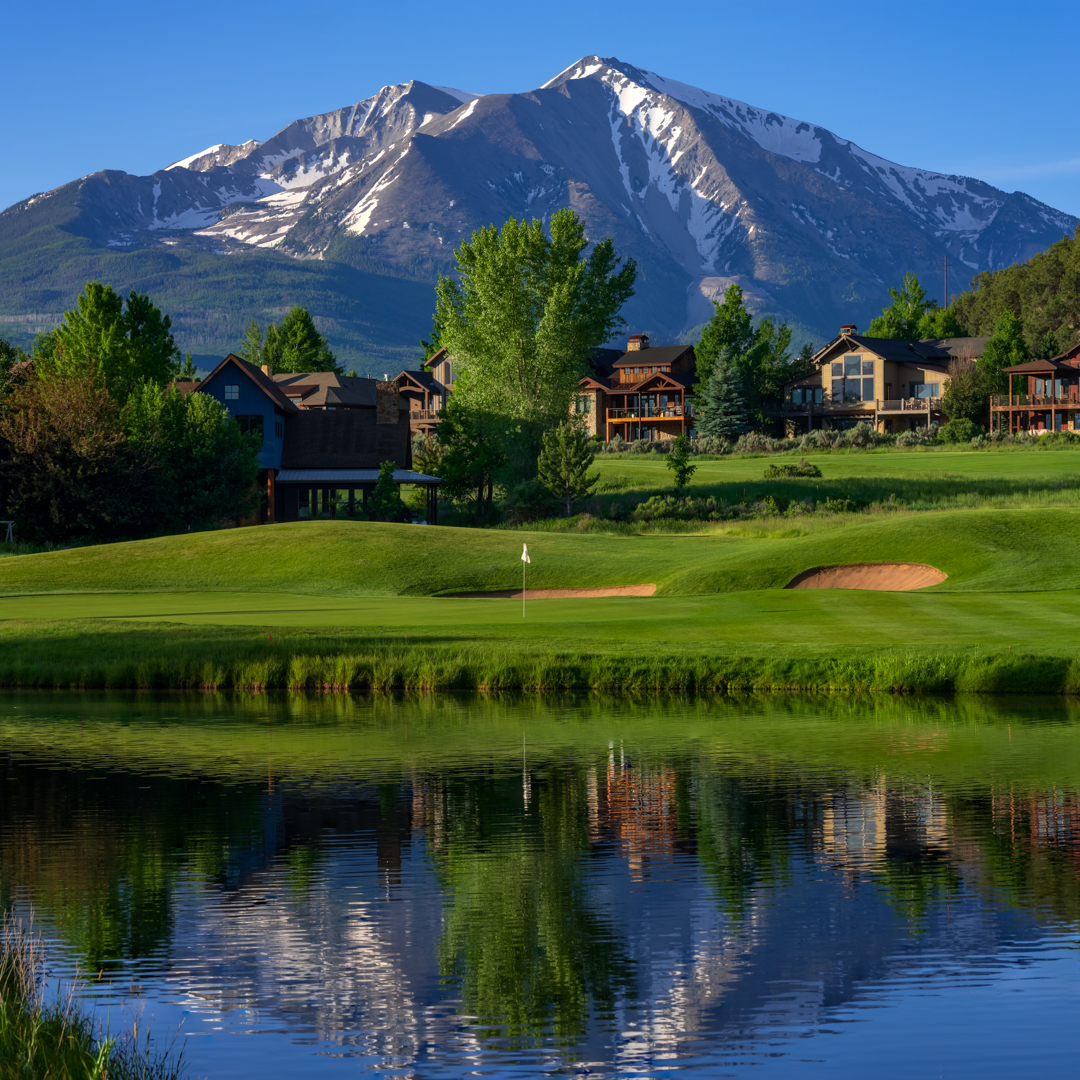 A Jay Morrish Design
Named a top ten public golf course in Colorado by Golf Week Magazine, River Valley Ranch in Carbondale, offers incredible mountain views and championship conditions.  A golf hall-of-famer, Morrish's design work honors the traditions of the game and includes such properties as TPC Scottsdale, Castle Pines, The Boulders in Arizona, Scotland's Lock Lomond, and Glen Abbey in Ontario, Canada to name a few.
The design of River Valley Ranch offers a fair challenge to golfers and on any given day you could shoot a great round, but don't ever underestimate it.  There are no gimmicks, the course is right in front of you.  The clever layout uses the natural undulations of the valley terrain including challenging river carries, such as the notorious first tee and tempting, drivable holes.
A visit to RVR will not disappoint.  Many who play fall in love with the surroundings and return for the challenge.  We invite you to experience River Valley Ranch.  It truly is one of a kind.
"Beautifully maintained golf course with stunning views of Mt. Sopris. Great layout, fun for all abilities. Everyone was friendly and helpful, from the starter, to the golf shop staff, to the golf professionals. Homestead Bar & Grill was outstanding. Great food, great service, and unbelievable setting."

Golfadvisor.com Review
"My experience at River Valley Ranch Golf exceeded my expectations in every way. The new management has definitely taken RVR to the next level. The staff is welcoming, friendly, and helpful. The golf course, set in one of the most beautiful locations in the Roaring Fork Valley, is both fun and challenging, and it is in immaculate condition ...you won't be disappointed!"

Golfadvisor.com Review
"RVR is an easy course to navigate, challenging but fun. There are 2 experienced pros who are always glad to help. There are clinics for different levels and a great driving range. The restaurant is wonderful, serving breakfast on the go, lunch at the turn and full menu for lunch and dinner. The views from this course are fabulous!"

Golfadvisor.com Review
"The course is in great shape. It is clear that the new management knows what needs to be done to keep the course in great shape and the golfers happy... Everything runs very smooth and I feel like my business is appreciated. The restaurant is great. Food is good and the service is excellent."

Golfadvisor.com Review
"If you want a pristine course with beautiful Mountain View's you want to play this one."

Golfadvisor.com Review
yards from the champion tees