Due De Derby: Two Person Cumulative Stableford Tournament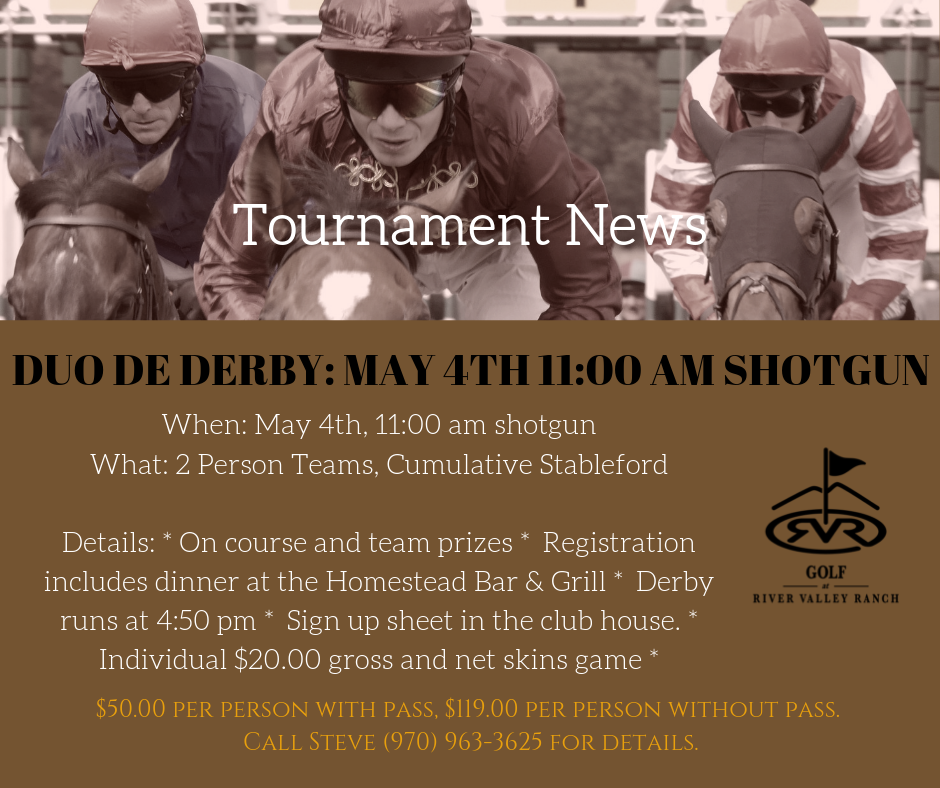 11:00 AM Shot Gun | Men's and Women's or Co-ed two person teams welcome!  Net and Gross prizes.
Tournament entry includes dinner at the Homestead Bar & Grill following play.  Derby runs at 4:50 pm.  Enjoy the race on our big screen!
$20 Skins Game.  Scoring: Cumulative Stableford: Points for score.  Team points are totalled.
$50 with pass |  $119 without pass *sign up at the pro-shop or call (970) 963-3625 for more information.