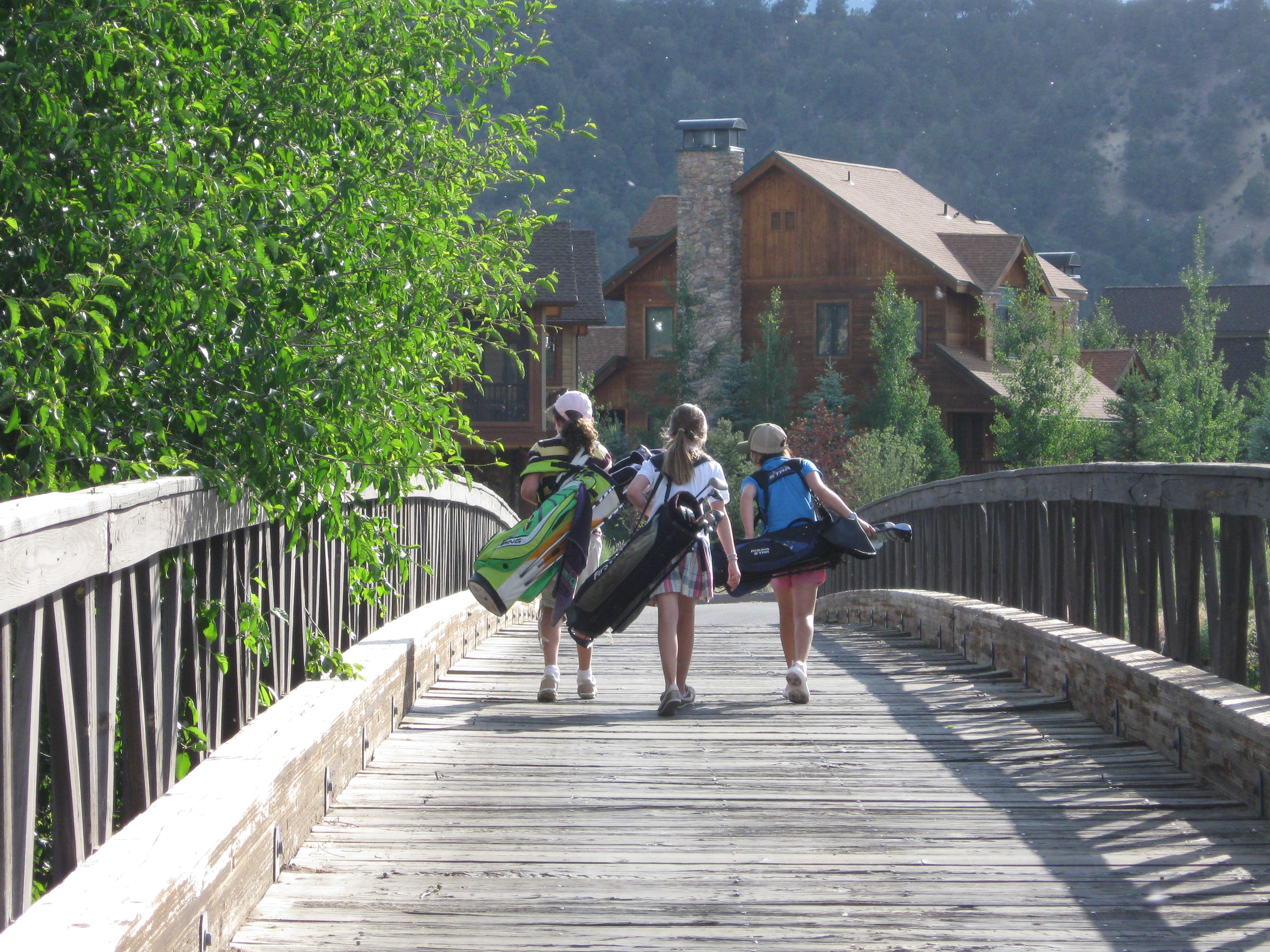 River Valley Ranch Golf Club is proud to offer a variety of experiences when it comes to Junior Golf!
Our programs provide opportunities for all levels of junior golfers, from the total beginner
to the more advanced tournament player. Click on the links below for more information...
2017 RVR Junior Golf Registration
2017 RVR Junior Golf Days and Times
2016 Junior League Golf Team
What It Is: Competitive Golf for Juniors in a fun, friendly TEAM atmosphere
How it Works: River Valley Ranch will be putting together a team of junior golfers ages 8-13 to practice together, travel and compete against teams from the other local area golf courses. This is open to both girls and boys.
Important Dates:
Practice Schedule: June 20th, June 27th, July 11th, July 25th and August 8th. All practices are 4pm - 5:30pm at River Valley Ranch.
Match Schedule: June 23rd at River Valley Ranch Golf Course (5:30 p.m. shotgun), June 29th at Glenwood Springs Golf Course (5:30 p.m. shotgun), July 12th at Rifle Creek Golf Course (5:30 p.m. shotgun), July 26th at Aspen Golf Course (4:09 p.m. tee times), August 10th at Aspen Glen Golf Club (5:00 p.m. shotgun)
Number of Kids Needed: 8 kids are needed to form a team. Maximum of 10 kids.
Cost: $150 per child, $125 for kids already participating in the RVR Summer Program
This is an exciting opportunity for your child to experience golf in a whole new way as well as be able to play some of the premier golf courses in the Roaring Fork Valley!
Call or visit the pro shop for more information or to sign up your child!
Pro Shop : 970-963-3625; Hours: 7:30 am - 6:00 pm