RVR LADIES'S CLINICS
River Valley Ranch Golf is once again offering a popular series of clinics designed for ladies looking to improve their game. RVR Pros Greg Gortesma, Kyler Booher and Alden Richards will host clinics every Saturday from 4-5pm starting June 25th at RVR Golf for only $20 per person with a limit of 10 students per class. Please call the pro shop at (970) 963-3625 to reserve a spot. All levels are encouraged to participate!
On Saturday, June 25th, the clinic with focus on Putting. Bring your putter and work on routine, aim, distance and accuracy on the greens.
Satuday July 2nd features Chipping and Pitching. This clinic is all about knowing which shot to hit and where to save you strokes around the green. This class will focus on the fundamentals and principles of both types of shots and how to determine which shot you should play when on the course. Drills incorporated to aid technique. Club needed: your favorite wedges!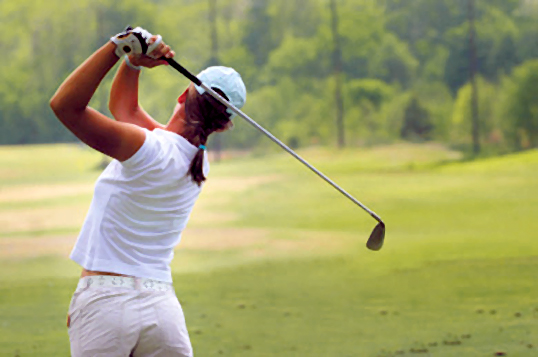 July 9th focuses on Irons and Hybrids. This class will review proper set-up fundamentals including Grip, Aim and Stance. It will explain why grip is so important, how it can affect the direction of the ball, and why poor alignment can affect the path of the swing. Goal of this class is to learn why you hit a slice, and what you can do in order to hit straighter shots!!! Clubs needed: Your irons or hybrids.
July 16th concentrates on Fairway Woods and Drivers. This class will focus on principles of the swing and drills to help you develop more power with your Driver.
There is no class on July 23rd.
July 30th is all about Getting onto the Golf Course. This class will focus on hitting playable tee shots and keeping the ball in the fairway. Set yourself up for success!