blog
Tuesday, August 02, 2016
Golfers can face a wide variety of conditions when playing mountain golf in Colorado. They can be hit with anything including snow, rain, hail, intense sunshine - you name it! One of the challenges is being ready for anything and that includes adjusting your game when the wind starts to blow.
River Valley Ranch Assistant Golf Pro Kyler Booher shares some excellent tips to help you do exactly this. Carbondale, Colorado sits at about 6,000 feet in elevation. Simply put, the ball flies further here, which is great for those looking to gain a distance edge in their game. It also has some downsides when your tee shot or second shot goes awry. Hit a hook or a slice and instead of being on the right fringe of the fairway, you're now in the rough. Instead of being in the short rough, you're now in the deep rough. A hole that looks like par now becomes bogey or worse.
Kyler's got great tips for all levels of golfer in this video including everything from stance to grip to angle of attack and follow through. Novice golfers, intermediates and advanced players can all learn something new. You'll see the best of the best using these techniques when playing the Open Championship and you can try them out right here at River Valley Ranch!
If you like this video please have a look at our YouTube page as Kyler brings you additional instruction to succeed in a variety of different situations. Hope you enjoy the video and can make use of these tips in your next round when the breeze starts to pick up!
Thursday, July 14, 2016
Opening Day at the Open Championship is underway and history seems to favor American golfers at Royal Troon. Four of the past six champions have been first-timers so the biggest names may not necessarily have an advantage. Past champions include Mark Calcavecchia (1989), Justin Leonard (1997), Todd Hamilton (2004) and golf legend Tom Watson (1982).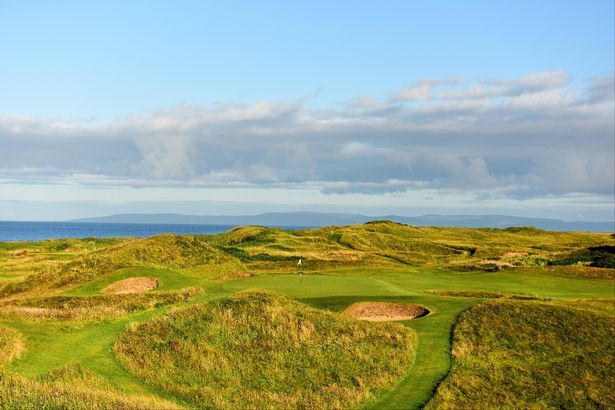 Whoever prevails will have to conquer one of the game's most unique, signature holes, #8, a.k.a. the Postage Stamp. At 123 yards, its size seems to make it more suited for a municipal par-3 course like the Ranch at Roaring Fork.
Make no mistake, however, because it poses one of the greatest challenges on the entire course, even for the best in the world. 5 different deep pot bunkers (complete with vertical lips) line the super narrow fairway waiting to devour any deviation, no matter how small.
Once you get past those, you have to contend with a tiny green nicknamed "the postage stamp" for it's size and slope. Combine that with the added pressure because of the size of the hole. As Colin Montgomerie said, "(At) 123 yards, the expectation raises dramatically into, you are on that tee and you are a professional golfer, it's your job and you're expected to hit this green at 123 yards. You could throw it on, really. I wish I could. And that's why it's difficult."
For the pros, precision is relatively easy on a good day, but when the winds start to blow off the coast (as anyone who has played in Scotland knows is more likely than not), it adds a whole new degree of difficulty to making par on this hole. Golfers are typically playing either straight into the wind or with a crosswind, which dramatically decreases the odds of putting their tee shot on the miniscule green.
Who's ready to see the best tackle this one-of-a-kind challenge? Come out, enjoy our perfect (non-Scottish) weather this weekend in Carbondale, and join us at Pan & Fork after your round for cold drafts, great food and all the action!
Wednesday, June 15, 2016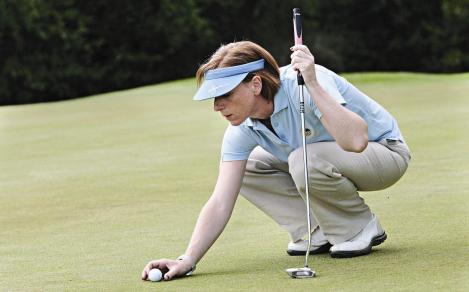 River Valley Ranch Golf is once again offering a popular series of clinics designed for ladies looking to improve their game. RVR Pros Greg Gortesma, Kyler Booher and Alden Richards will host clinics every Saturday from 4-5pm starting June 25th at RVR Golf for only $20 per person with a limit of 10 students per class. Please call the pro shop at (970) 963-3625 to reserve a spot. All levels are encouraged to participate!
On Saturday, June 25th, the clinic with focus on Putting. Bring your putter and work on routine, aim, distance and accuracy on the greens.
Satuday July 2nd features Chipping and Pitching. This clinic is all about knowing which shot to hit and where to save you strokes around the green. This class will focus on the fundamentals and principles of both types of shots and how to determine which shot you should play when on the course. Drills incorporated to aid technique. Club needed: your favorite wedges!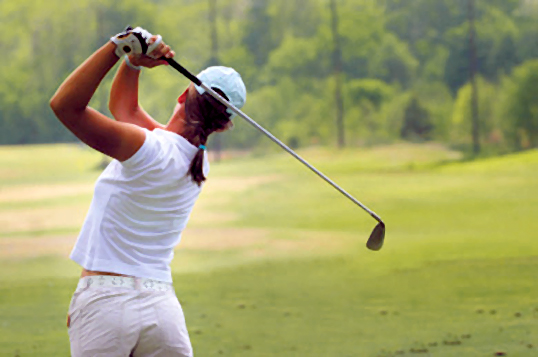 July 9th focuses on Irons and Hybrids. This class will review proper set-up fundamentals including Grip, Aim and Stance. It will explain why grip is so important, how it can affect the direction of the ball, and why poor alignment can affect the path of the swing. Goal of this class is to learn why you hit a slice, and what you can do in order to hit straighter shots!!! Clubs needed: Your irons or hybrids.
July 16th concentrates on Fairway Woods and Drivers. This class will focus on principles of the swing and drills to help you develop more power with your Driver.
There is no class on July 23rd.
July 30th is all about Getting onto the Golf Course. This class will focus on hitting playable tee shots and keeping the ball in the fairway. Set yourself up for success!
Tuesday, June 14, 2016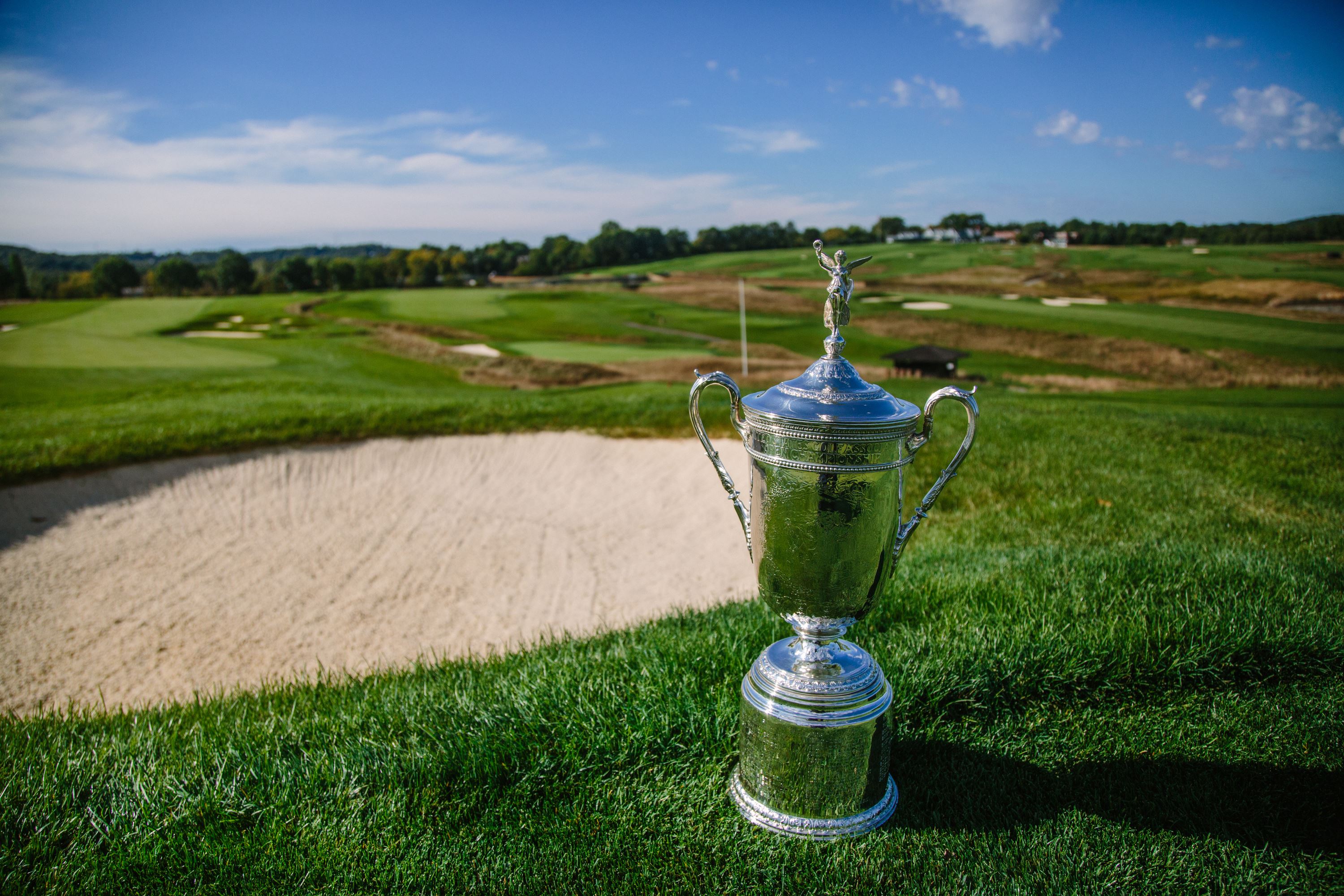 "There have only been 23 players who finished under par at this course in U.S. Open history (eight of those were in 1994). Its winner's scoring average of 9 over is almost 11 shots higher than the overall U.S. Open average. These are outrageous numbers."
"If it's like it is right now ... I think if you're under par, you certainly win," said Jordan Spieth.
What makes Oakmont one of the most challenging courses to ever host a U.S. Open Golf Championshop? Is it the vicious rough? Perhaps it's the ridiculously fast greens as shown in this video Rickie Fowler put up on Twitter? We'd wager it's the combination of the two with the added difficulty of the forecast for this Thursday and Friday – i.e. think rain!
Accuracy may very well trump length off the tee, because early reports claim that simply finding your errant tee shot, let alone playing it, will become a challenge given the length and thickness of the rough that borders the fairways at Oakmont.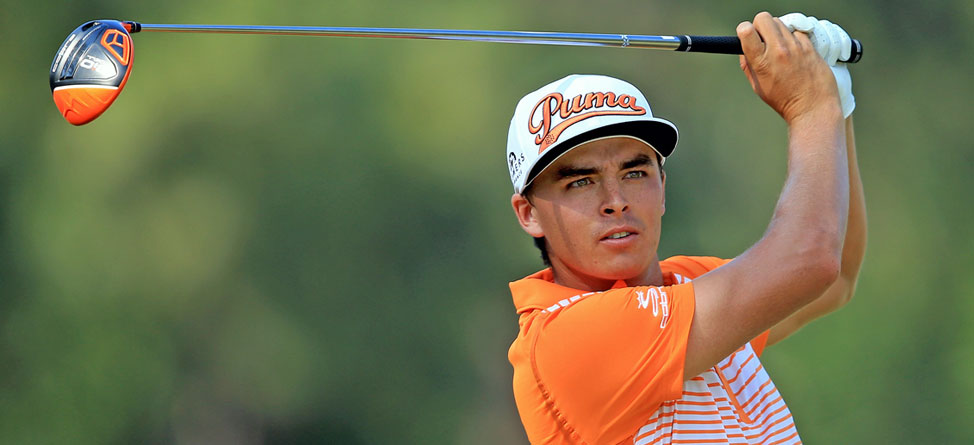 So who does this favor? Is it the much-heralded young guns Speith, Jason Day, Rory McIlroy, Dustin Johnson and Rickie Fowler? International stars like Hideki Matsuyama, Louis Oosthuizen or Charl Schwartzel? Or perhaps older, more tested hands like Jim Furyk, Angel Cabrera, or past winner Ernie Els?
River Valley Ranch is offering guests the chance to weigh in with your picks in our U.S. Open Pool. For $20 simply pick two players ranked in the top 10 and four others from the rest of the field. The total amount of prize money won by your six players determines who wins the pool.
The winner will receive 50% of total money collected. Second place will receive 25%, third place 15%, and fourth place 10%. Get you entry form from the pro shop or email Kyler Booher or Alden Richards to join in. We need all entries in by tomorrow, Wednesday, June 15th at 6pm. Have fun and enjoy the Open!
Friday, June 10, 2016
River Valley Ranch Golf Assistant Pro Kyler Booher starts out our 2016 video series with some tips to help Intermediate to Advanced golfers dial in distance on their approach shots.
Kyler recommends keeping four wedges in your bag: sand, gap, lob and pitching, to ensure you can get the ball on the green as close to hole as possible. Check out this video and stay tuned because we've got more on the way! If you haven't headed out to play a round here do yourself a favor and book a tee time.
The moist spring has led to near perfect playing conditions. River Valley Ranch Golf Course is located in scenic Carbondale, Colorado with fantastic views of Mount Sopris.We hope you join us. Call (970) 963-3625 or visit rvrgolf.com to book a tee time.
More Blog Posts